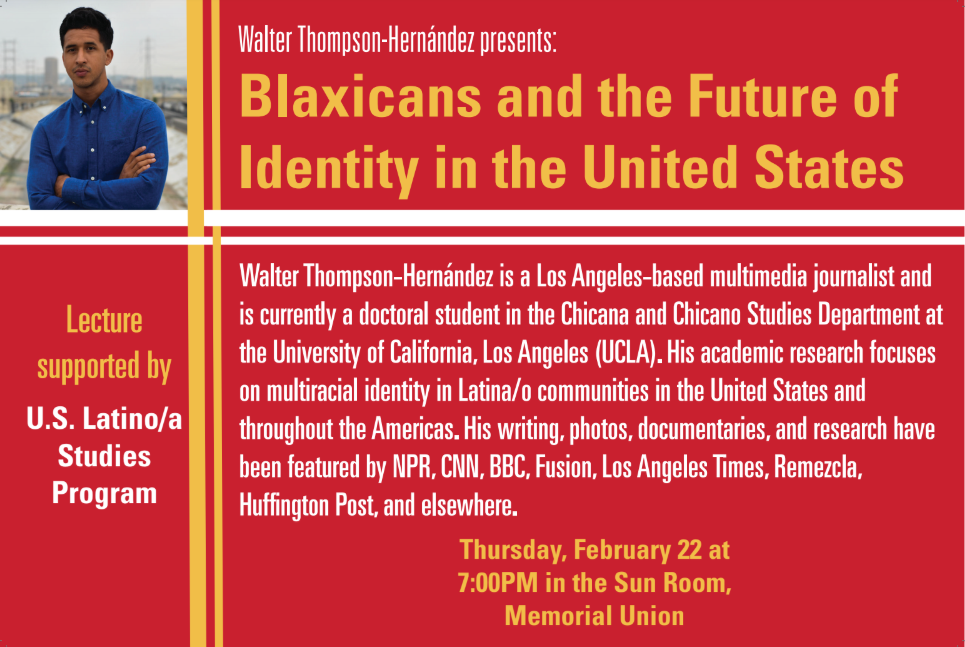 Read Walter Thompson-Hernandez's interview with the Iowa State Daily here!
Walter Thompson-Hernández is a Los Angeles-based multimedia journalist and
is currently a doctoral student in the Chicana and Chicano Studies Department at
the University of California, Los Angeles (UCLA). His academic research focuses
on multiracial identity in Latina/o communities in the United States and
throughout the Americas. His writing, photos, documentaries, and research have
been featured by NPR, CNN, BBC, Fusion, Los Angeles Times, Remezcla,
Huffington Post, and elsewhere.