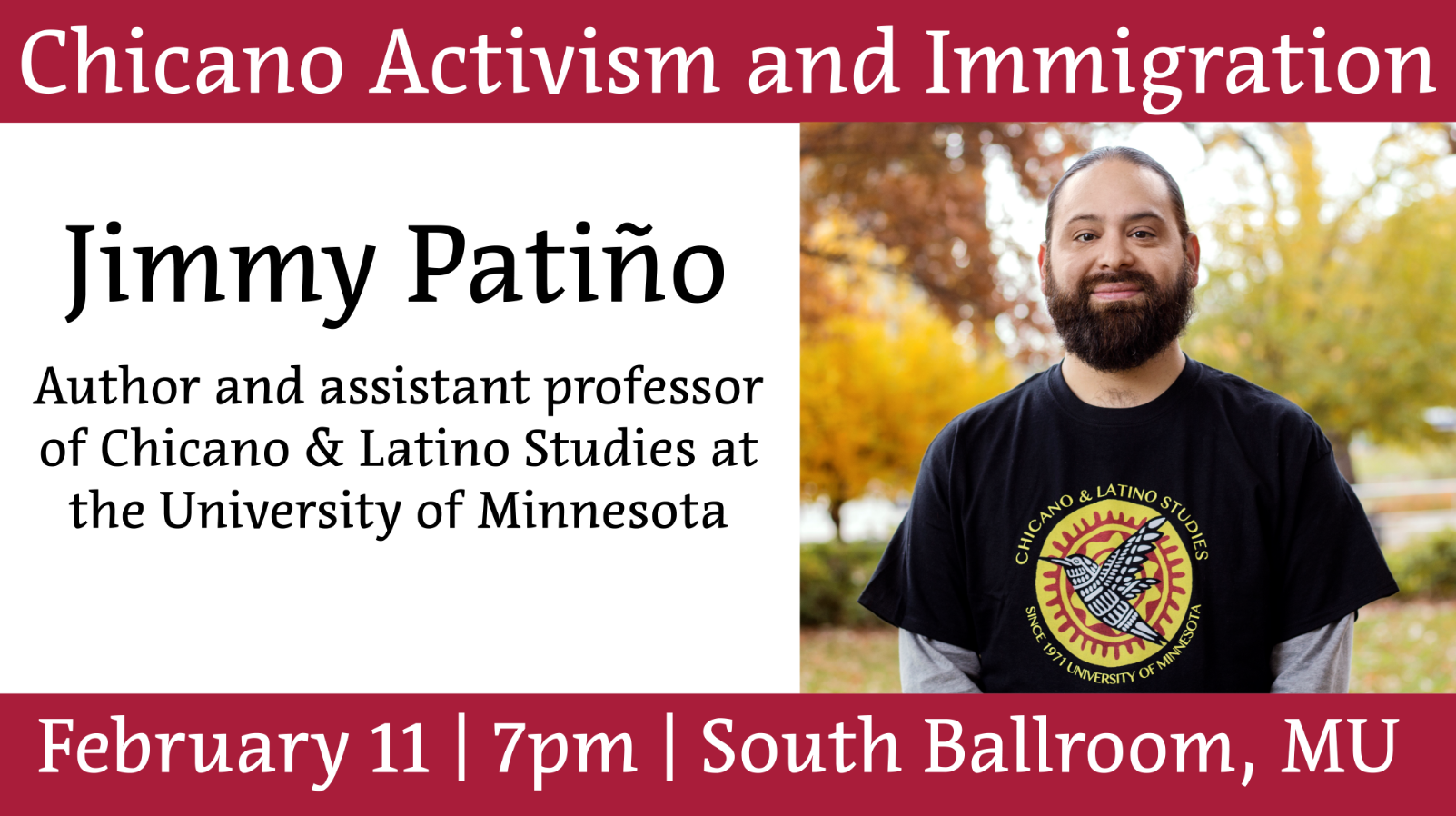 On Monday, February 11 in the South Ballroom of the Memorial Union, Jimmy Patiño will join us as he discusses the perspectives of working-class Mexican-American communities and activism within them. Jimmy Patiño is an assistant professor of Chicano & Latino Studies at the University of Minnesota.
We are excited to welcome Jimmy Patiño to ISU and to hear his unique and important perspective. For more information, you can visit the event page here.
This event is co-sponsored by the Iowa State University Latino/a Studies Program and the Iowa State University Committee on Lectures (funded by Student Government).