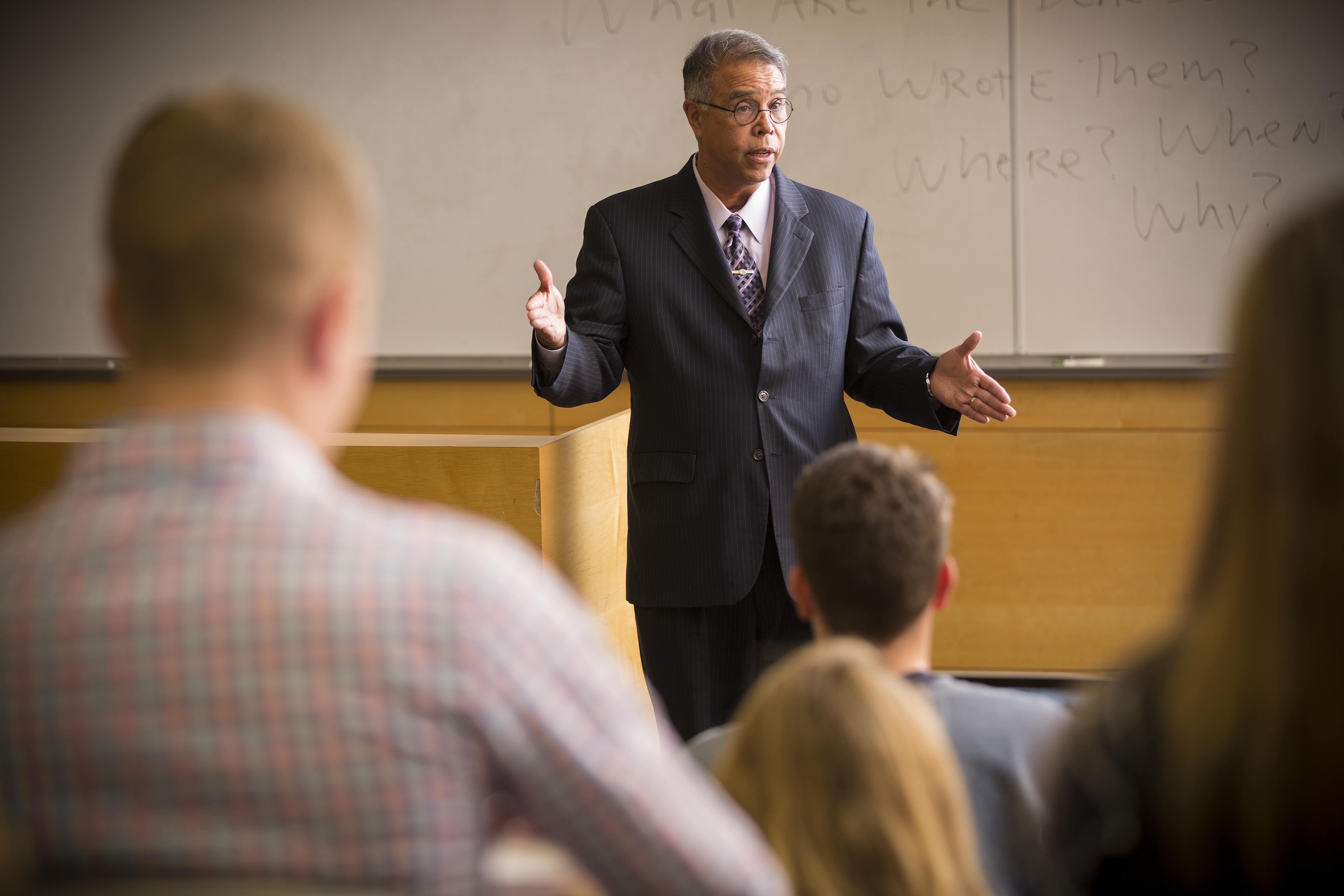 I never contemplated any sort of academic career in US Latino/a Studies until I was hired at Iowa State University  in 1993. I was trained primarily as an anthropologist and biblical scholar. I received my anthropology degree at the University of Arizona in 1982. I earned a Master of Theological Studies in 1985 at Harvard Divinity School. In 1991, I became the first Mexican American to receive a PhD in Hebrew Bible and Near Eastern Languages at Harvard University's Department of Near Eastern Languages and Civilizations.
Nonetheless, two of the ten books I have authored or edited have been devoted to U.S. Latino/a Studies. One is Introduction to the U.S. Latina and Latino Religious Experience (2004), and the other is Strangers in Our Own Land: Religion in U.S. Latina/o Literature (2005). I am using the latter in the course I am teaching this semester on Religion and U.S. Latino/a Literature (Religion 342).  
Otherwise, I teach all the Bible courses (Religion 220: Bible; Religion 321: Old Testament; Religion 322: New Testament) in my Department of Philosophy and Religious Studies.
Currently, I am writing a book tentatively titled The Reality of Religious Violence, which I hope to finish by April 1. It will challenge the idea that religious violence is a myth perpetuated by the nation-state or other political forces that wish to detract from any complicity in violence.  This book is also an updated and revised version of Fighting Words: The Origins of Religious Violence (2005). When I grow weary of writing, I enjoy the serenity of the woods that surround our home.
I write monthly columns for the Ames Tribune on the interaction of religion with culture and world affairs.  I have spoken in various interesting places such as Rome, Nof Ginosar (Israel), Berlin, Oslo, and Mexico City.
When not reading or writing, I enjoy conversing or watching films and documentaries with my wife, Cynthia Avalos, who also works on campus.
I hope to see you in my Bible or Latino/a Studies classes.
Note: follow the links below for samples of  Dr. Avalos' published work
https://www.realclearpolitics.com/2019/01/27/trump039s_arguments_for_border_wall_full_of_holes_464525.html
https://www.amestrib.com/opinion/20180630/hector-avalos-is-bible-friend-of-immigrants
https://www.amestrib.com/opinion/hector-avalos-trump-evangelicals