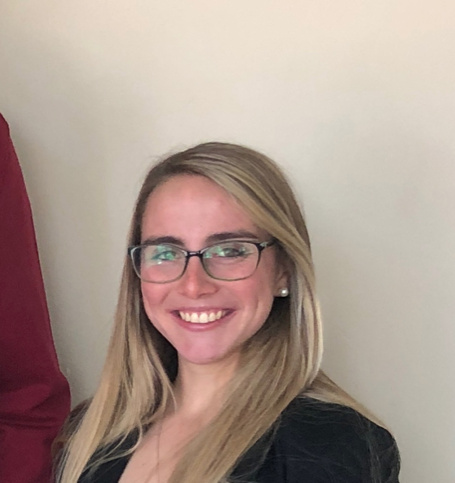 USLS 211, Spring 2018
This is the first time I really talk about this
It is a really touchy subject for me
It changed my life; guaranteed
Now Iowa is where I live.
We saw what Irma did
We prayed that you wouldn't turned out like she did
You were category 4,
about 3 hours ago.
I better call my mom
because we are not ready for what's about to come.
I arrive home.
The TV is still on.
We are all here, waiting for you.
They say you'd come around 2,
But I already feel you,
And we all fear you.
I hear your winds, I feel your power
It's almost time, less than hour.
The Island has lost its power,
Its electricity.
This is for the best
I really don't wanna see this
I went outside to see for myself
I had to see you. I had to see your strength
You haven't touched the island and
And… it feels like death.
No one really slept.
Water was coming from the ceiling,
from the walls
The dogs never shut up
And believe it or not
My grandparents were still up.
You have left the Island.
And even the sun is afraid to come out.
And without a doubt
You changed our lives.
I can only see what's around me
I bet you destroyed everything
I guess I should be grateful
We are alive, but this is painful
Finally, no more rain.
My brother and I walked separate ways
Our neighborhood is filled with pain
There aren't words for me to say.
The next day we finally got out
We drove and drove
To see what else you've done.
We drove and drove.
Until we couldn't no more.
Streets are full of water
People lost their houses
Puerto Rico is still clouded
And the worst part is about to happen.
Half is said in this poem
Families on top of their homes
With no one to call
Or where to go
It felt like a movie
A tragic horror movie
One that we'll remember forever.
"The worst part is about to come"
Said my dad while serving himself some DonQ Rum.
"Despair will turn into madness
We need to stay to together
And repair our home the fastest"
Finally got to call my sister
Oh, how much I miss her
I'm leaving for two years
I can't stop my tears.
I never thought I was going to leave the island
But I guess is for the best
I have a pain in my chest
I really don't know what to expect
Iowa? Iowa State?
There must be a mistake
That too far away
What about Florida State?
Iowa isn't that bad
For an island girl it's kinda sad
But with all the tailgates and parties
I guess It'll pass
I'll graduate as cyclone
And since my future is unknown;
I don't know
Maybe I'll return home