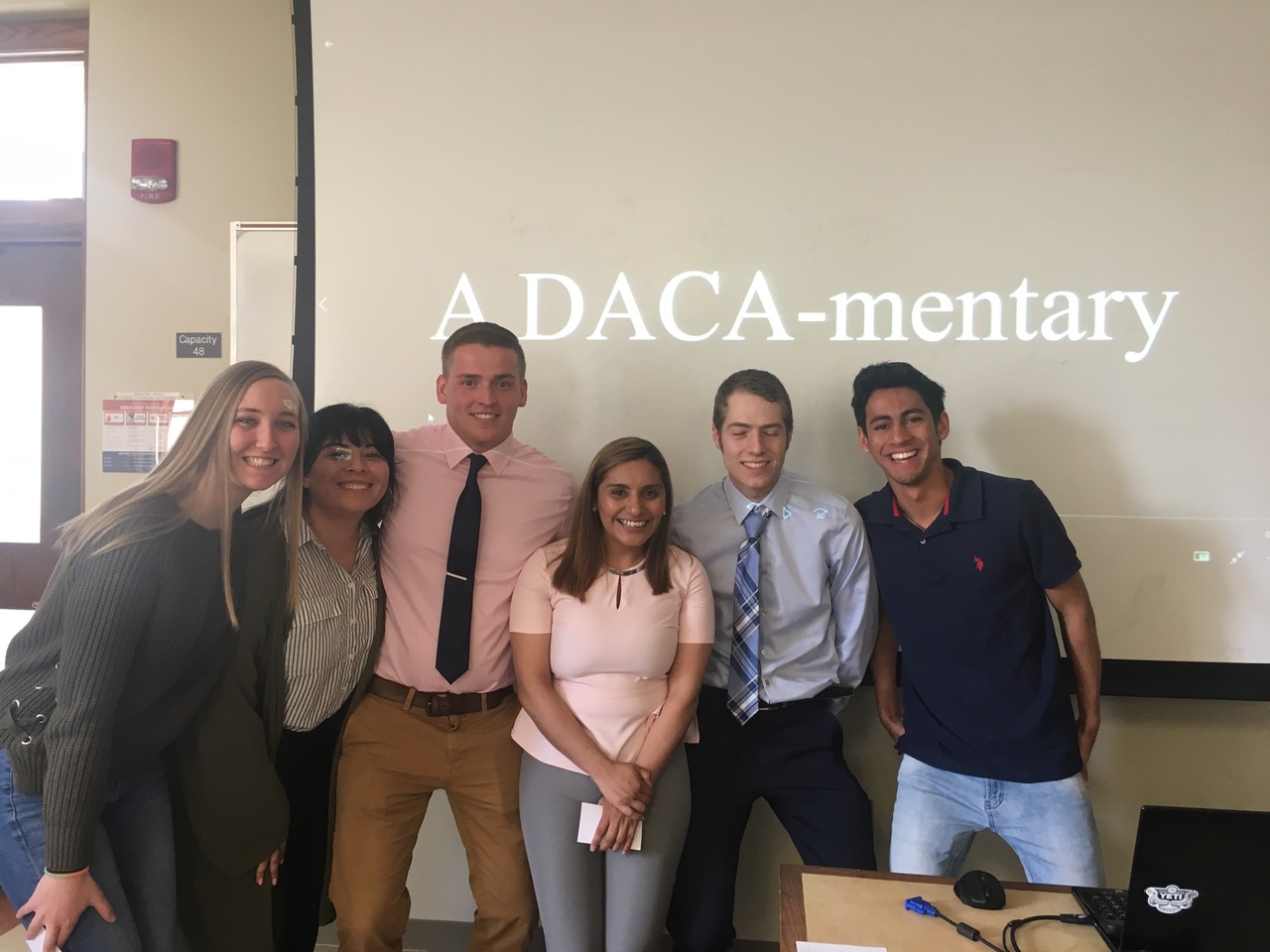 During the Spring semester of USLS 211, a group of six students chose to create a short documentary-style film surrounding DACA for their final project.
The members of this group are Paola Diaz, Elaina Kruser, Michael Cooper, Yamil Figueroa, Jazmin Diaz, and Caleb Aardahl.
This group of students did outstanding work in the production of this film, and we highly encourage you to view it for yourself! The video itself can be accessed here.