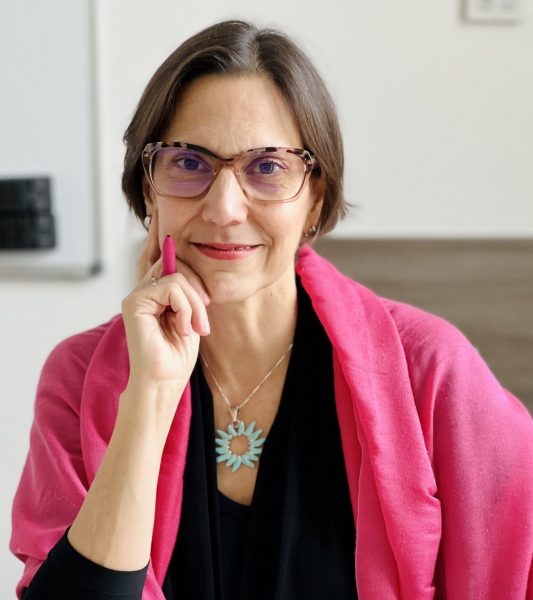 Fall 2023
Dear USLS students, faculty, staff, friends, and community members,
Welcome to the new academic year at Iowa State University!
At USLS, we have new Professors, and some fabulous Hispanic/Latina/o/x Events to introduce.
We welcome Dr. Luana Lamberti, a sociolinguist and a creolist. Her research focuses on documenting and analyzing contact-induced features from Portuguese and Spanish. She is bringing a new dynamic angle on Latino/a/x studies to our intro courses. We also welcome Johanna Burr is a third-year student in the Masters in Fine Arts in Creative Writing and Environment Program. She will be our graduate instructor in the spring, bringing creativity and energy to our Intro courses. Please be sure to check out their features on this home page.
For Hispanic-US Latino/a/x Month, I am proud to present several collaborative events with the Lectures Committee, ISU, the Spanish Section, and the Ames Public Library. We are delighted to welcome Dr. Berta Jottar, an independent filmmaker and specialist in Rumba from Cuba and New York City. She will give an open lecture to the University and community and will teach some of the most basic components in Rumba to our students. This event promises to be invigorating, showing off the splendors of music and dance based in African Diaspora traditions.
Finally, our event at the Ames Public Library, opens a full month exhibit of the Memoir posters our USLS 377, Latina/o/x Life Stories: Memoirs and Oral Histories our students produced during the Spring 2023 semester. These feature the amazing work that college students and high school students (through a partnership with Marshalltown Highschool) can produce. Community and collaborative learning at its best!
I am so energized by all of the amazing work our students and connected communities engage every day. I am proud to direct this amazing program and invite all to continue connecting and to reach out to me with new ideas, projects, and reports about your own Latina/o/x experiences.
I look forward to an amazing semester of discovery and connections!
Best regards,
Lucía M. Suárez, Ph.D.