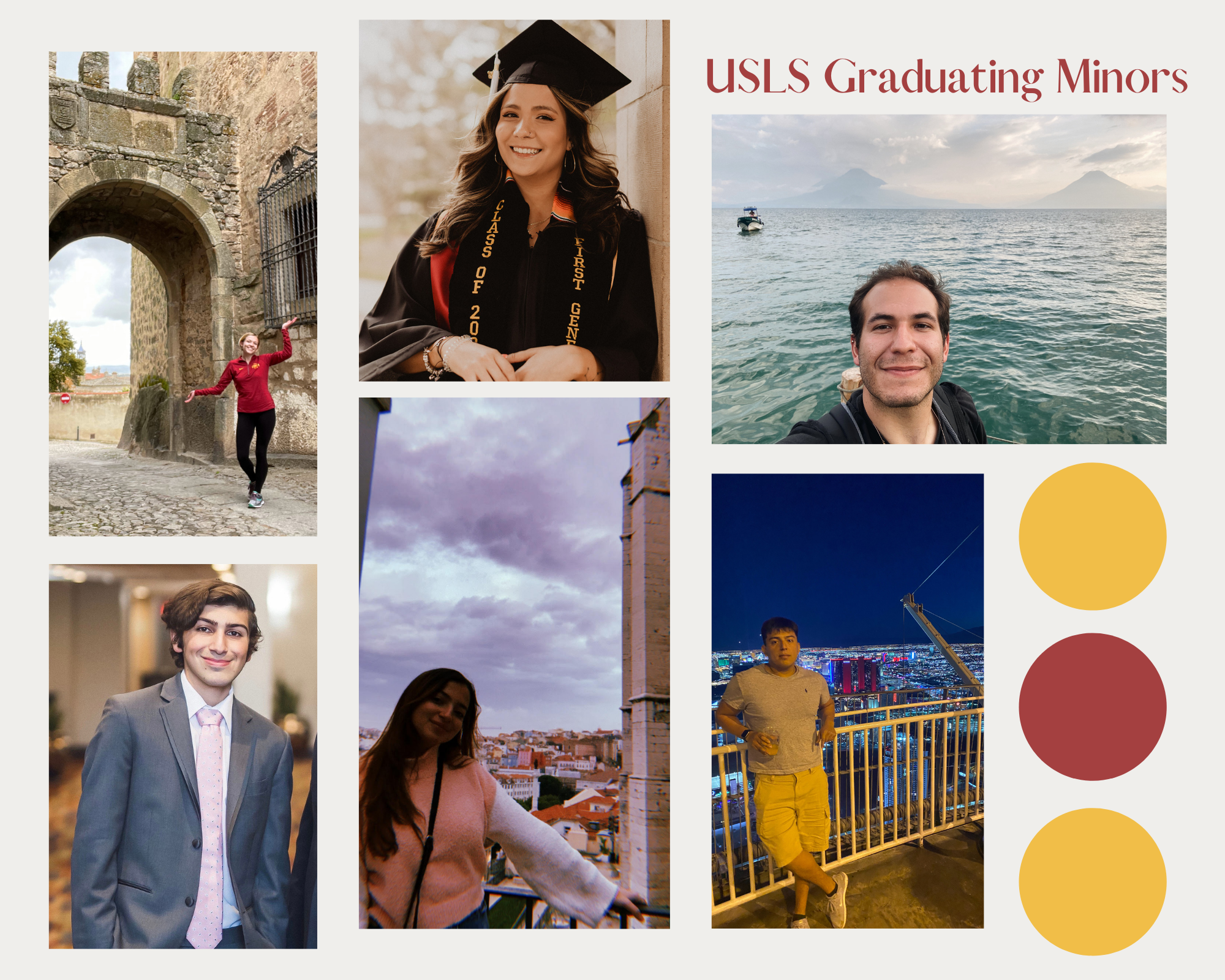 ~ USLS Graduating Minors ~
—
Cassandra Bucklin:
What's Next: After graduation, I am going to move to Missoula, Montana. Once settled into my new home, I plan to continue on to graduate school and pursue my master's degree to become a Spanish professor
Nicholas Flores
Natalie Rivera:
What's Next: I will be attending graduate school in the fall and pursuing a master's degree in criminal justice, with an emphasis on corrections and the Latino/a population. 
Neylise D. Larregui Cintrón:
What's Next: After I graduate, I plan to go back home to Puerto Rico and work with a non-profit community organization. A year after getting settled in, I will begin a master's in community organization.
Adam Bittner:
What's Next: Right now, I plan to come home to Pennsylvania in June (my sister is getting married in August) and start working and saving up money. There are a lot of agricultural projects that I want to get involved in, and I plan to move to Puerto Rico to start work. Probably as a volunteer first, but then transitioning to something more formal. I've worked in IAAS, an agricultural NGO in college and would like to start my own IAAS committee in Puerto Rico – frankly I find it upsetting that many islands rely on imported goods and foods rather than using their own arable land and I'd like to find a way to change this for a local community. In addition, finding crops and varieties that are native to Puerto RIco and growing them organically – that would be my dream.
Hector Hernandez
—
The USLS program is so proud of you all for graduating! We cant wait to see all the great things you all accomplish!
Congratulations 🙂