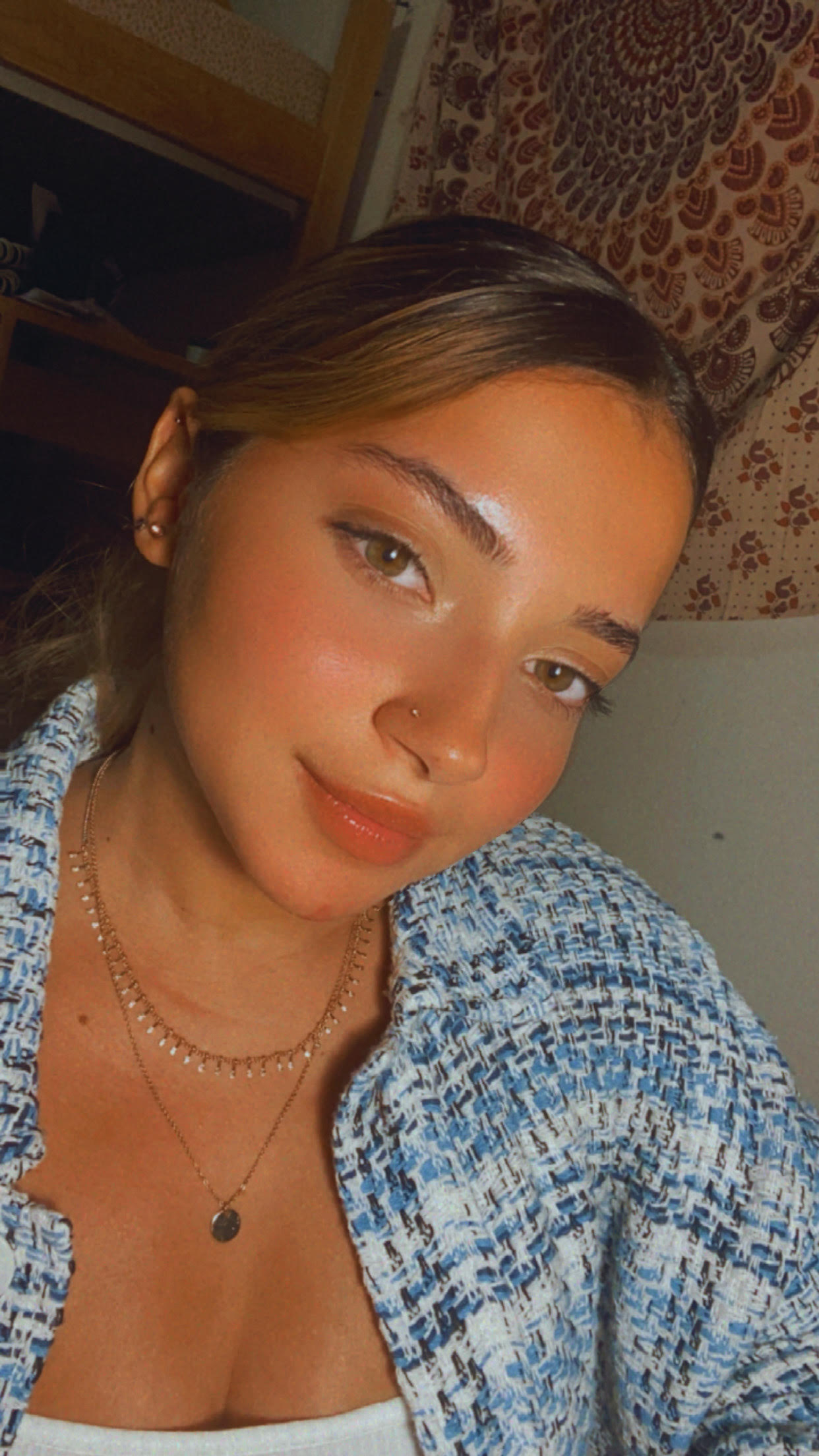 Meet Neylise Larregui Cintrón, a Sociology major with minors in U.S. Latino/a Studies and Linguistics, and a USLS intern!
How has this internship changed you?
Being a U.S. Latina Extension and Outreach intern gave me the opportunity to get a glimpse of how organizations that want to reach out to minorities in their community. I learned that there are routes one needs to go about when addressing issues specific to minorities. I got to see how political organizations can be where they would rather find a quick fix rather than a long term sustainable solution. Organizations may be set up to help out all peoples in a community, but the accessibility to the help they are provided may be limited by how organizations are reaching out. This internship taught me that although the intention to help others may be there it is important to reflect if it is being done successfully. Seeing this dynamic at play I had to change the way I delivered a message in a way where it was received and not turned down for being combative. This internship opened my eyes to the reality of organizations and how they are not as open to constructive criticism on the reality of their organizations.
What does this internship represent with respect to your education and career?
My major in Sociology and minor in US Latino/a have given me a wider perspective on not only my experiences as a person of color but others who may not share some of the privileges that I have. This internship gave me the chance to use my own experiences and knowledge to help out the latinx community that Extension and Outreach wanted to reach. This internship also allowed me to actually see what an organization does and how it works. The knowledge I had gave me a different perspective to the work that they were doing and made me question why they were trying to reach out to a community they know nothing about. I have taken what i have learned and taken a critical look at what they were doing and what I need to look for in future employers if I am interested in working with organizations. I would not like to be limited by either politics or superiors wanting to create programs for communities they do not know or appreciate.